Libra Knowledge and Information Services Co-op Inc
"Knowledge and Information for a BETTER millennium"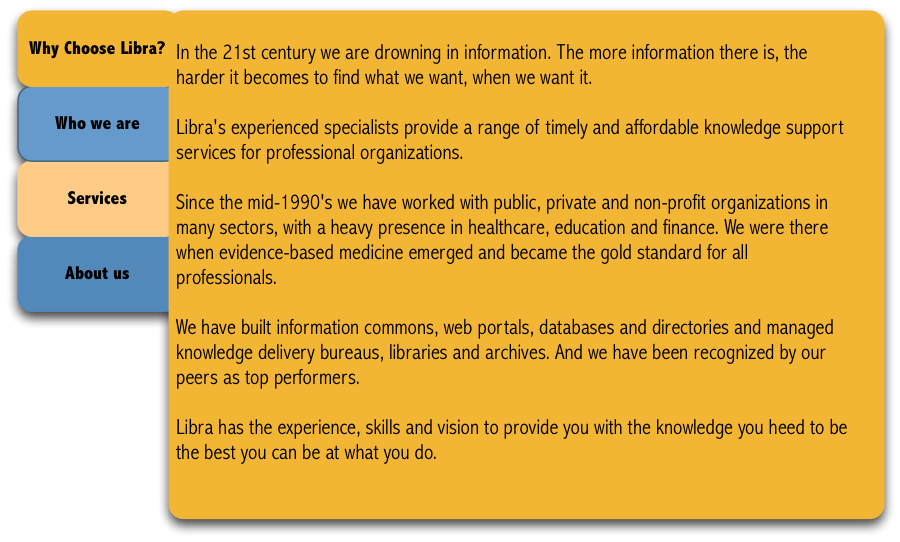 Back
Next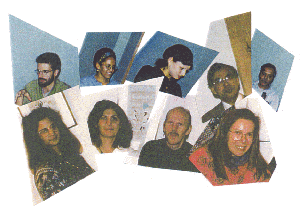 Libra is a team of Information and knowledge professionals including commons consultants, website designers, online researchers and library specialists. We build comprehensive research knowledge infrastructures and/or find answers to your special knowledge needs. All for affordable rates within the budgets of small to medium-sized enterprises. Our broad and diverse interdisciplinary staff have qualifications from globally renowned universities and extensive local experience on several continents. We have worked with researchers and NGO's as well as public and provate sector insttitutions.
Cornerstones of Libra Information Services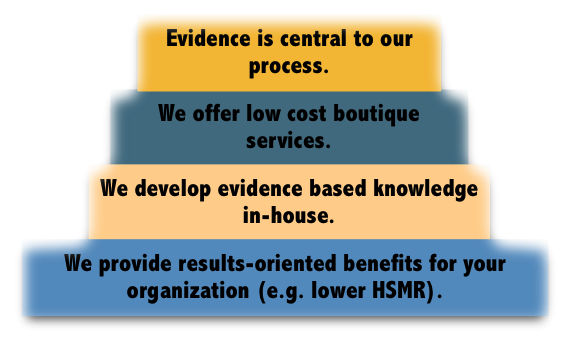 To start benefitting from Libra's services contact us for a free assessment of your needs.
---

Comments to: libra@web.ca